By Diana Tsui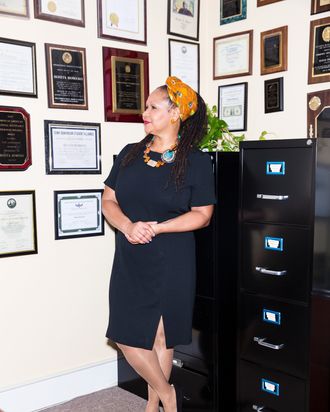 Rosita Romero wears Tory Burch pumps. Photo: Victoria Stevens
In Her Shoes is a column about what real women wear when they need to get things done.
Back in 1988, Rosita Romero, along with eight other women, founded the Dominican Women's Development Center in Washington Heights, Manhattan, as a family-based organization supporting gender equality and social justice. Thirty years later the organization remains an active part of the neighborhood, offering a wide array of services including childcare, English language classes, and health-care advocacy. Romero serves as Executive Director, a busy role that involves everything from visiting office sites to meeting with city leadership, to attending fundraising galas on behalf of DWDC.
Growing up in a working-class family in Santo Domingo, the Dominican Republic's capital, Romero developed an early awareness of gender inequality as an inquisitive child who wasn't afraid to question authority. At the University of San Juan in Puerto Rico, after a philosophy professor noticed how passionately she argued, Romero found herself joining a women's advocacy organization called Mujer Integrate Ahora — her first taste of grassroots activism.
Romero moved to New York City in 1979 and went on to get a master's degree in social work at Hunter College. After settling in Washington Heights, she decided to devote herself to serving the community and co-founded the DWDC with eight other Dominican women activists. Everything was a trial by fire — Romero quickly learned how to write grant proposals to help fund projects, act as her own publicist, and negotiate contracts. Today she says the experience taught her to be nimble, scrappy, and capitalize on opportunities. The Cut caught up with Romero in her office, where the walls are covered in the organization's many awards. She talked about how she dresses for both comfort and style, celebrates her heritage every day, and why she'll always make time for lunch.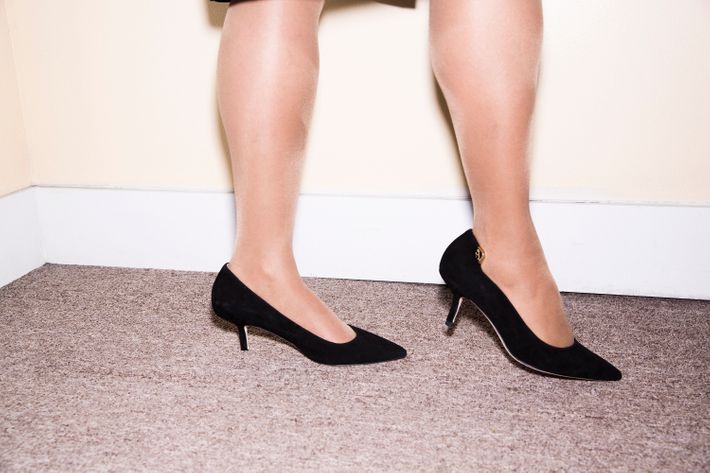 On her daily shoes: It depends on the season — in the winter I'm in flat dress shoes or boots to protect my feet from the cold. Plus I want to be able to keep a good back posture. After a certain age health is more important than fashion! In the summer I love open sandals — both the flat and low-heeled kind.
On lessons from her mom: I love pumps for dressy occasions, particularly in black. My mother always said that black shoes and purses go with everything, so I still use that as a guideline for dressing. I love wearing heels, but nothing above two inches. I think they just make everything look more elegant. That said, I do keep a pair of flat sandals in the office for after big meetings. I also bring sneakers on days when I do a lot of walking between office sites.
Source: https://www.thecut.com/2018/10/interview-rosita-romero-dominican-womens-development-center.html